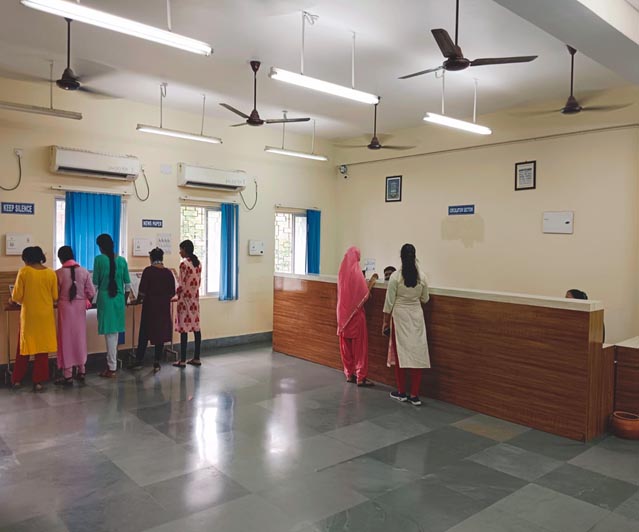 Welcome to the Central Library, Diamond Harbour Women's University

Discover a world of knowledge at our state-of-the-art library, established in 2013, along with the university. As a newly established institution, we are dedicated to catering to the unique academic needs of our students and faculty. Our collection boasts a carefully curated range of books, journals, e-resources, and multimedia materials supporting diverse fields of study. Step into our tranquil and modern space, designed to foster an environment of intellectual growth and exploration. Join us in shaping the future of education and research, one page at a time.
Engage, Explore, Excel - Your Gateway to Wisdom

Our Mission and Vision
Mission: To provide a dynamic and inclusive learning hub that empowers the academic community through comprehensive resources.
Vision: To be a pioneering source of knowledge, innovation, and collaboration, driving academic excellence and research advancement.

Strive to provide the best services
Access to the world of knowledge
Institutional repository/digital collections are under construction